When artistry meets purpose, design is appreciated at its prime. For over 60 years, the Red Dot Award has distinguished designers world-wide for setting industry standards for consumer products that are equally attractive as they are cutting edge.
Since its humble beginnings, the Red Dot tradition has grown to be one of the world's largest design competitions, accepting over 18,000 entries yearly from design professionals, companies, and organizations from over 70 countries. The jury of experts award a very exclusive group of winners with the distinct red seal. Their judgment heavily weighs the quality of design, innovativeness of the product, and its potential to impact specific segments of healthcare globally.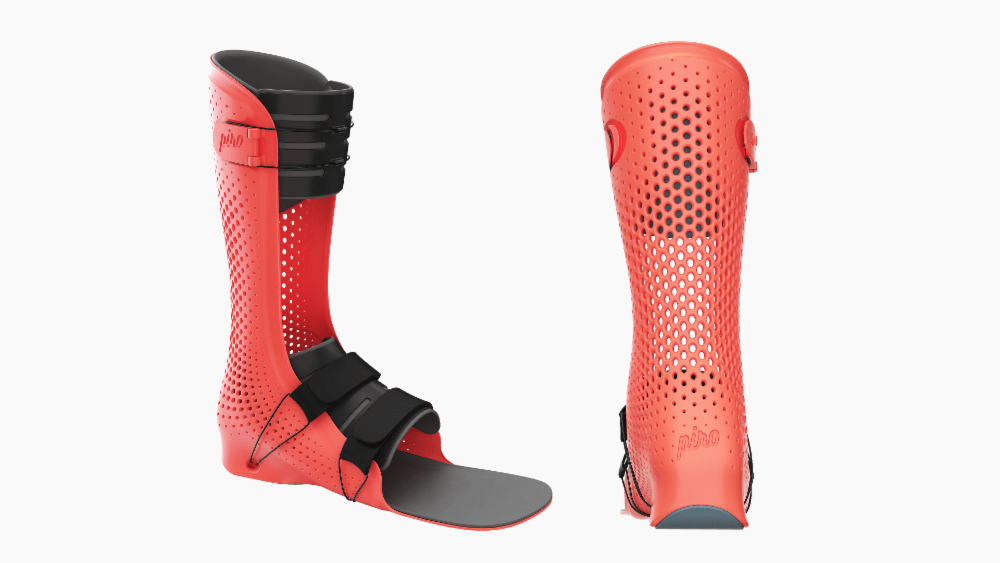 Piro's standout improvements to the traditional product is achieved in design, by taking full advantage of 3D printing benefits and Invent Medical's clinical know-how. The perforated thin wall reduces its weight up to 70% in comparison to the conventional product while the slim proportions allow a perfect fit in a favorite pair of shoes. The construction of its single shell with custom variable thicknesses, proves impeccable strength yet flexibility and comfort.
"Piro is our solution for young patients with individual needs in comfort, style and functionality to enjoy a freedom that might otherwise be impossible." says Tomas Bouma. Bouma, lead designer of Piro is now a two time winner of the Red Dot Award.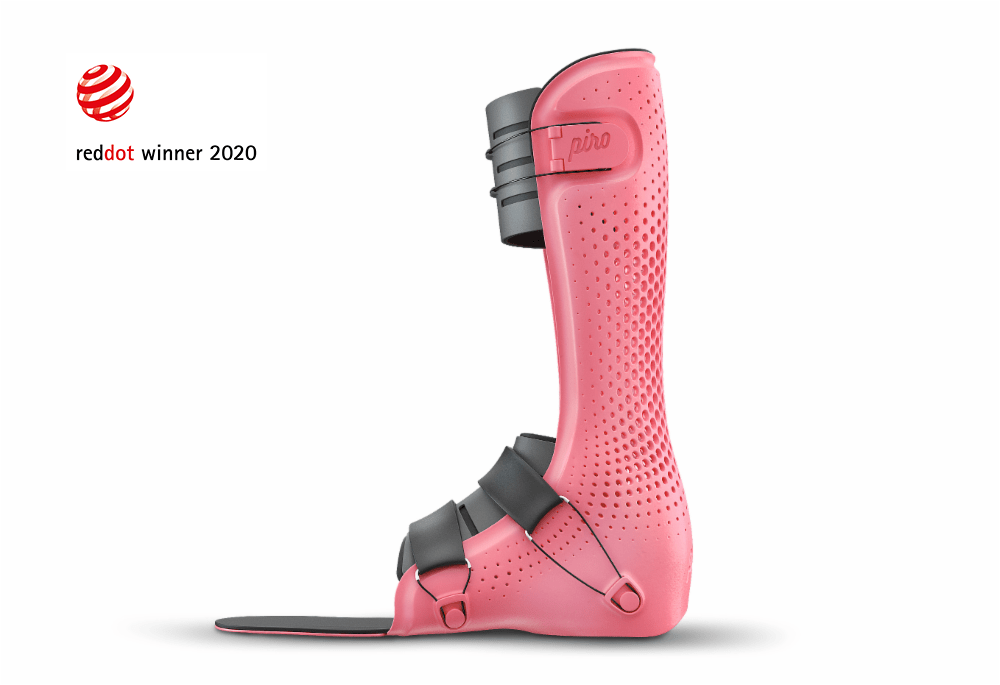 Invent Medical incorporates advanced technologies such as 3D scanning, 3D printing, algorithms, and artificial intelligence to manufacture its devices. "Our whole team is relentless in looking for ways to fuse the patient feedback with our clinical experience and knowledge of biomechanics for a truly new generation product. The honor of a Red Dot Award continues to inspire our mission to become the global technological leader in the field of custom-made orthotics and prosthetics." concludes the company's CEO - Dr. Jiri Rosicky.